Deedee always said that snow was "Poor Man's Fertilizer." Well we have some great expectations for the perennials this year!
Between puppy play, shoveling snow, and cleaning up after a house load of monkeys (my two young pups)I managed to come up with a few items to share this month.
On Simply Primitives, you will find:
Valentine Snowman (made using my pattern)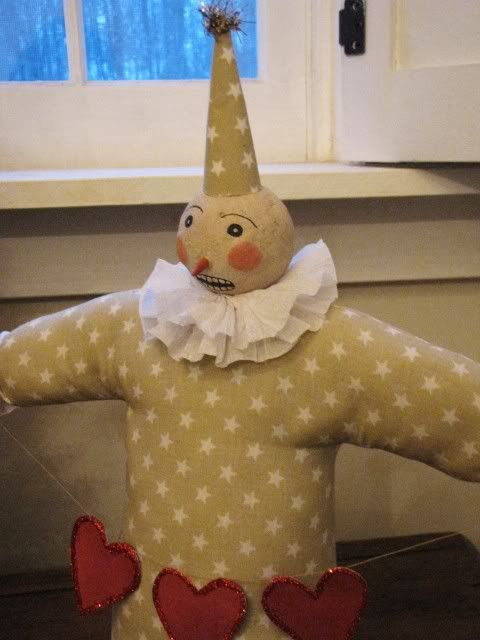 And this cute, Primitive Angel Assemblage (SOLD, Thank you)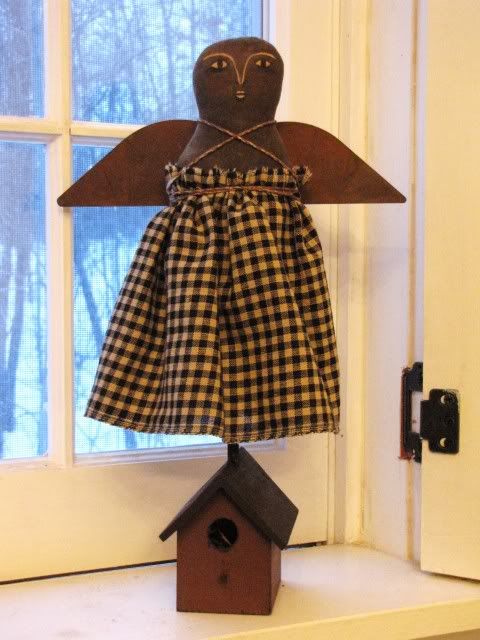 (SOLD, Thank you!)On the Early Works site, you will find this pretty mirror. I struggled with picture taking on this one, but take my word for it, she's pretty in person!!!
Hope your January is a great one! Mr. Miller starts his puppy class this Saturday! Wish us luck!!!