"Delicious autumn! My very soul is wedded to it, and if I were a bird I would fly about the earth seeking the successive autumns."
- George Eliot
I'm so happy to be putting out pumpkins and dressing The Nestled Inn up for Fall! Love it!!
For Early Works this month, I painted up a Fall inspired portrait of a Luna pumpkin gal, dressed to the nines. And made a pinkeep or accent pillow too. Click here to visit the gallery!
Early Works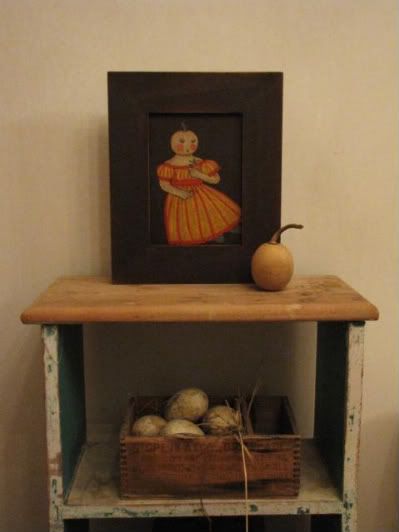 And for Simply Primitives, I created two, pretty, Fall inspired pieces; a candle box filled with dried Flax, and a pantry box filled with beeswax pumpkin ornaments and small gourds. Click here to visit the gallery!
Simply Primitives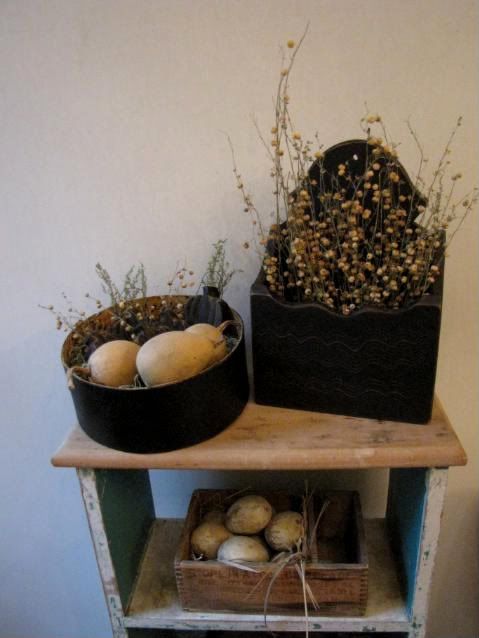 Have a great day!!!