MMMMM MMM! Don't you love Fall in New England? I do!
Humble Arts is on Vacation this month. Lots of our group members have shows and such. Let's wish them luck! My first show is next month, and i'm getting excited!!!
So for TDIPT (To Dwell In Primitive Times) this month, I will be offering three items.
I have this cute and vintage inspired pumpkin doll. He's made from flannel and a hand sculpted, clay head, with a real pumpkin stem.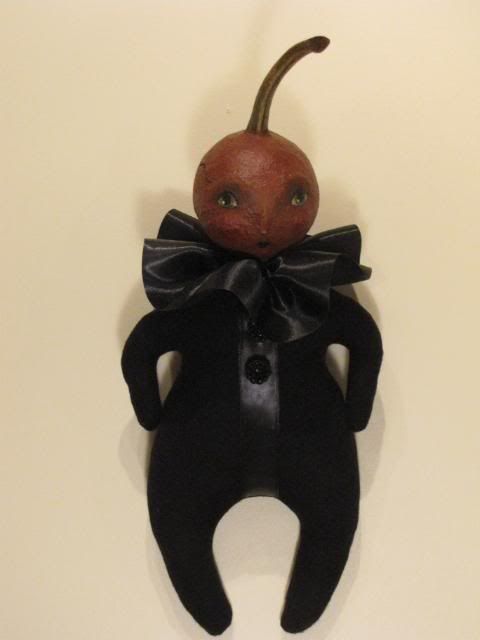 And how about this cute pumpkin gal?. She's purely primitive, and wears a homespun dress, adorned with my flea market find trim! I love this trim, and wish they had more. She's a makedo, so she stands nicely, and is perfect to add to or create a Fall vignette from. She's got a beaded grin and wool with beads for eyes. She also wears a real pumpkin stem.
Lastly, for Christmas, I created this simple, standing Belsnickel. He has a wood form inside of his body and is weighted a bit to make him stand nicely. He has wool hair and trim, and wears a Pine tree with a rusty bell added, on his cloak.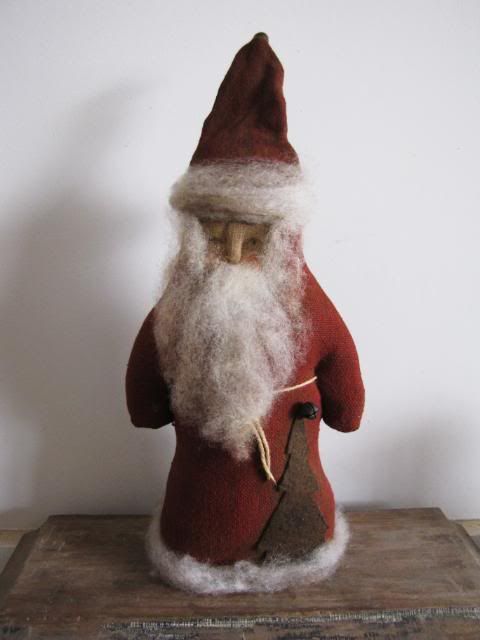 Now get out there, and go for a walk. It's a beautiful day!!!