(If Willie will cooperate, that is)
I've been inspired to try something new, and something with a vintage charm.
So last week, before our girls' first "craft night", I started his head. Waited two days, then created his personality, or at least I think.
My aunt, mother, and three cousins, decided to get together once a week to do a project. After visiting me at my show, they wanted to learn how to make some of the things I offered there.
I'll be happy when we get to something I don't know...but until then, I have my teacher hat on.
So...here he is so far. I have to put buttons on him, and do something about his feet...but he has been a true joy to work on. Willie was such a good boy, until I left the room for few minutes...my husband said, "UH, ANNE ???" In his best, you're in trouble, voice. "I just pulled 3 feet of ribbon out of Willie's throat!" And the whole time he pulled, Willie tried to bat at the ribbon, as if this was the most fun he'd had in weeks...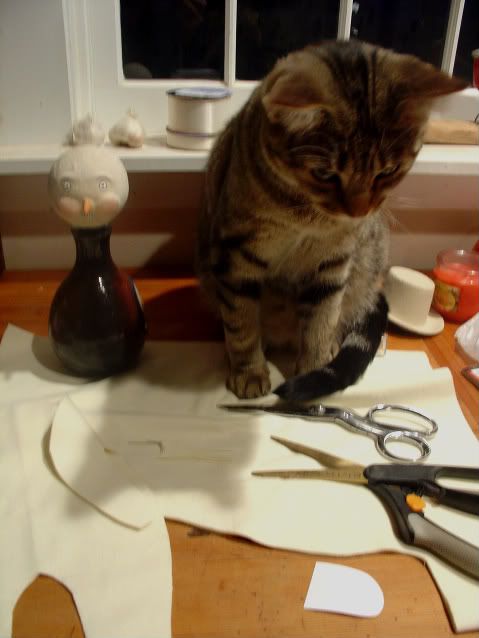 I love my spray painted hand in this picture...never noticed it til I was in the bath..lol