.
.
Okay, this post should be named, "Design on a Dime."
I'm such a cheepskate when it comes to me!
I took every single Joanne's coupon with me, and marched into the Daffodil Days sale at Joanne's Fabrics, with my Spring mantel in mind.
TaDA! Here she is! I spent 20.00!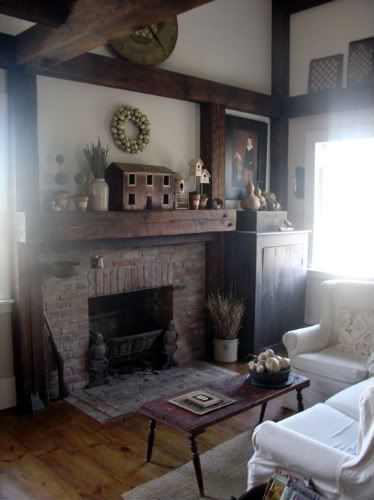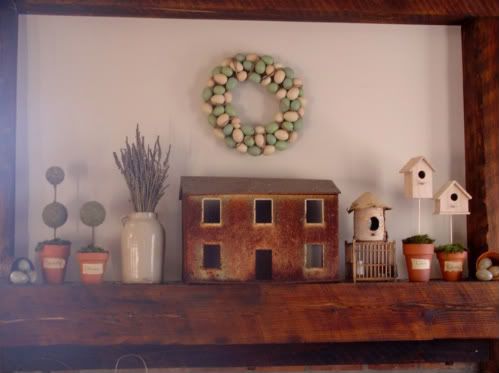 I used my 50% off coupon on these topiaries, and the clay pots were on sale. I just printed out some wording onto plain paper, and tore them out. Tea stained them up, and viola! I planned to white wash the terra cotta, but I thought they were fine the way they were. They contrast the white wall behind them.
More clay pots, with inexpensive houses. I drilled holes into the bottoms, and stuck them into the pots too. I need to paint them, but don't know what color yet. Any suggestions?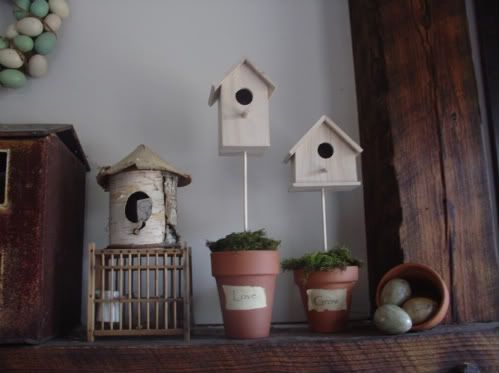 Here's my woodbox, all dolled up. I have my grandfather's carved birdie in front, and some naturals in back. Jean, from Bluejeanprimitives sent me this cute wax basket with flax and eggs. Sharon from Homespunheartprimitives
made it.
This time of day, the sun shoots through the back of the house, and illuminates the rose window...I love it.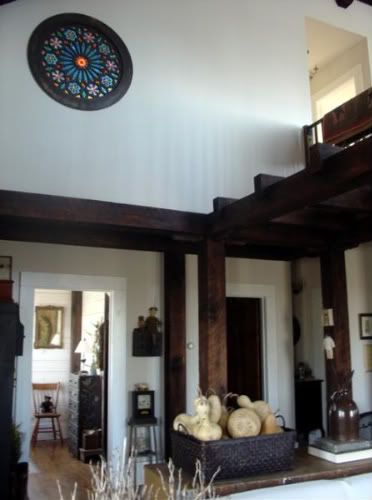 Yooo Hoooooo...Frankieeeee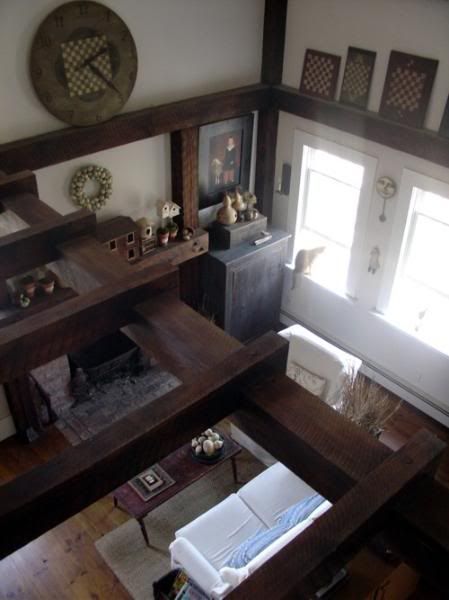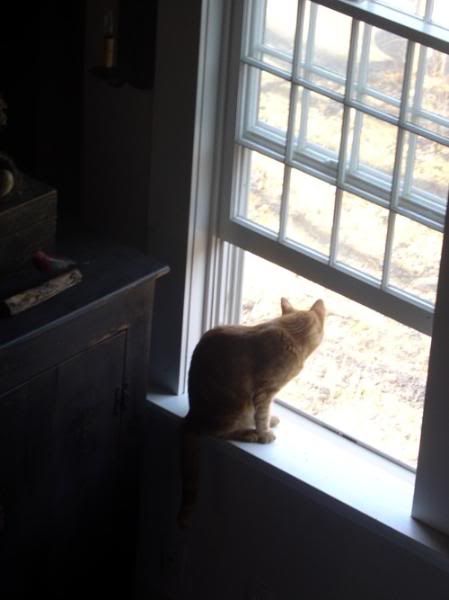 Since I moved my sweet dollie from the woodbox, I had to find a place to put her. And since I moved my crock filled with lavender to the mantel, she had a place that suited her just fine.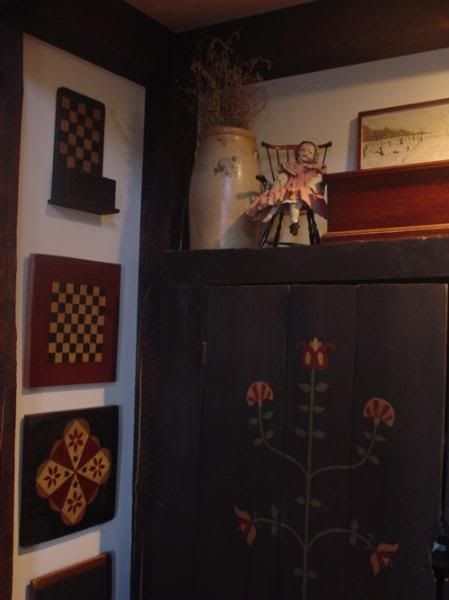 I took one of my husband's birthday cards and tacked it to the beam here. The picture looks almost identical to my little dog, and so I put this here for her. Frank is more amused with it than she is.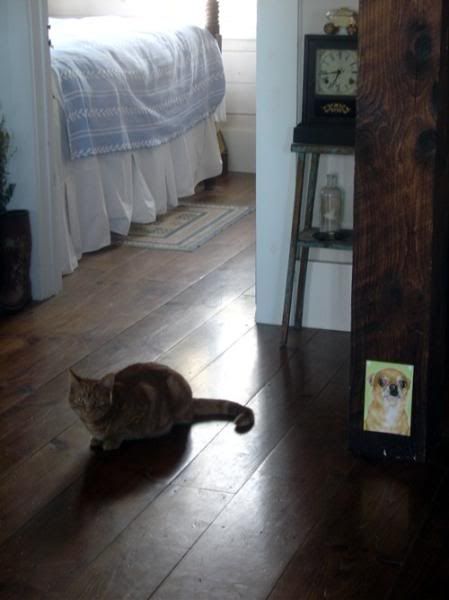 And the moral of this story is: "It's never too late to live happily ever after."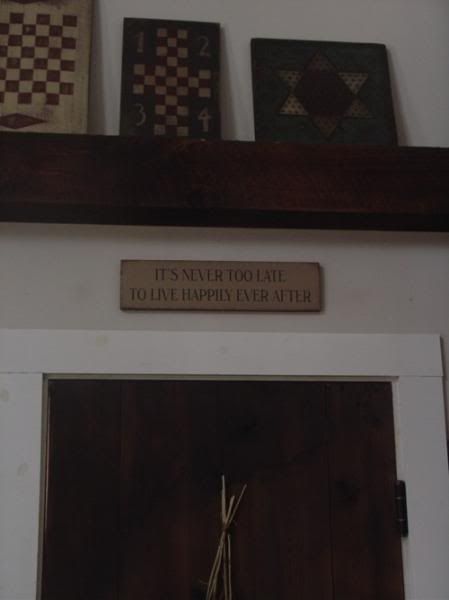 Happy Day!