Hope you all have a magical holiday season filled with health and happiness!
I love the snow, because it somewhat covers up the unfinished foundation and our temporary steps...
Pumpernickel is as cozy as a kitten inside this old Oak...
UH OH...Mr. Frank is on the prowl! Pumpernickel better stay put~!
Knee Deep!
Peep Peep!
Sugar Frosted Please~
My Tom-girl in pink...her sister in her birthday suit
Nature's gifts
Mr. Bibbles has a list!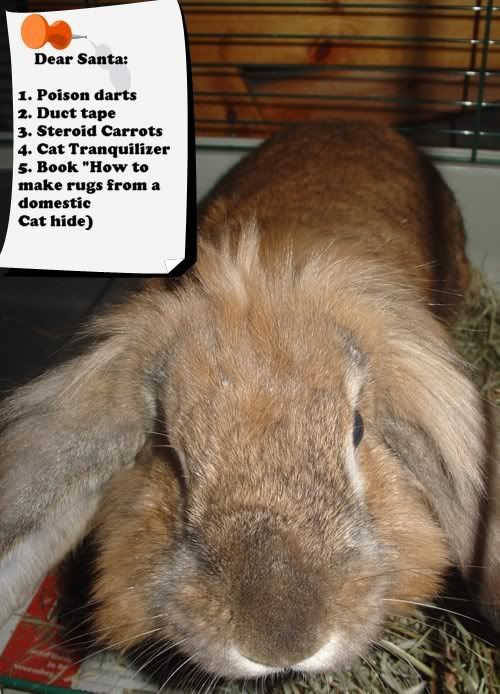 Silly Pic of the brat ~
As my Deedee has always said, "Stay snug as a bug in a rug"
See you next year!