I hope you have a healthy, prosperous, happy-snappy New Year!!!!!
It's snowing here today, and SO pretty outside! Glad I just washed my snowsuit!
Here is one reason I love Chickadees so much...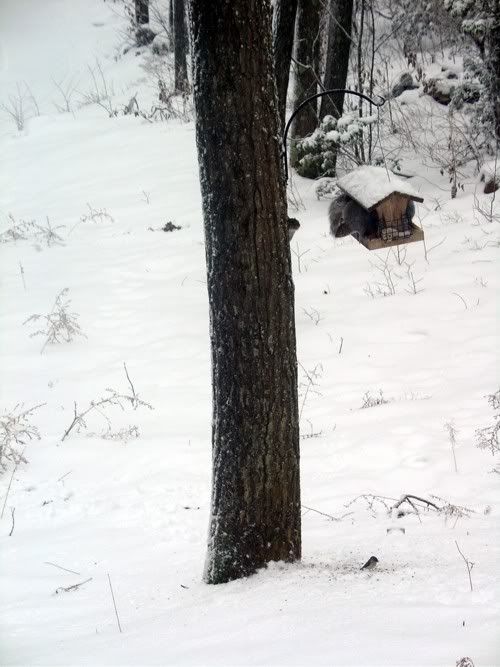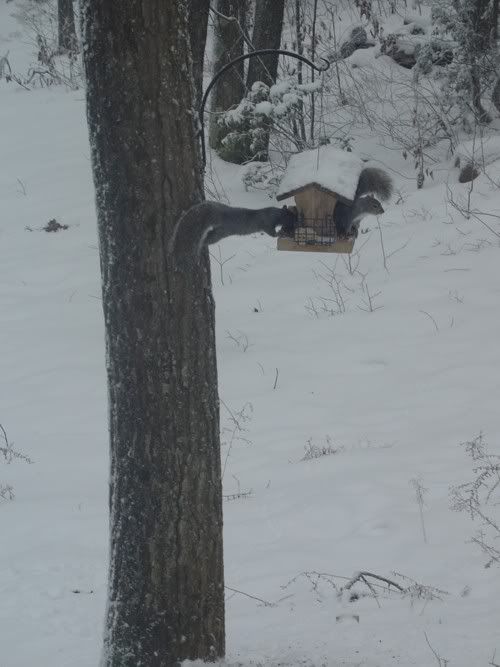 They are tiny, but fearless!!!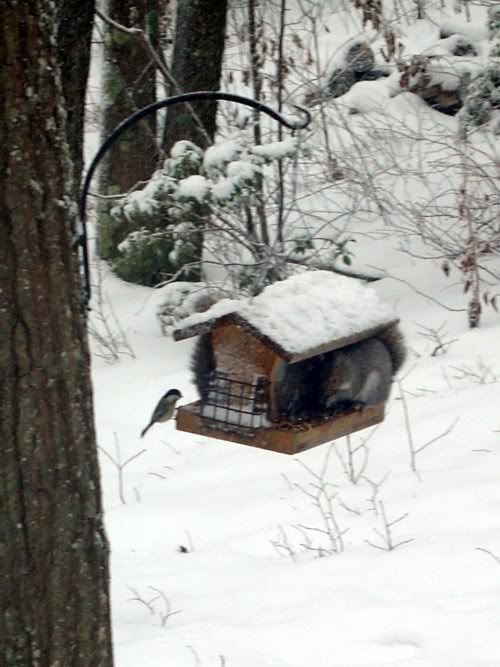 My house is finally clean enough to take a few pictures of the mantel, and new fireplace screen.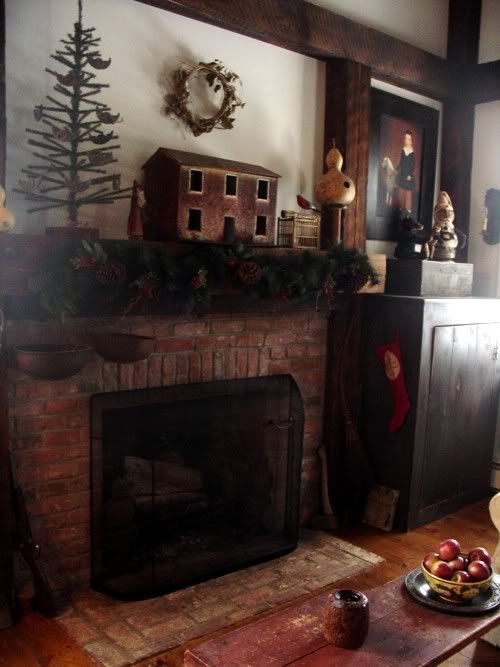 Here's our old kitty, Carrot, enjoying the fire last year. We miss him so...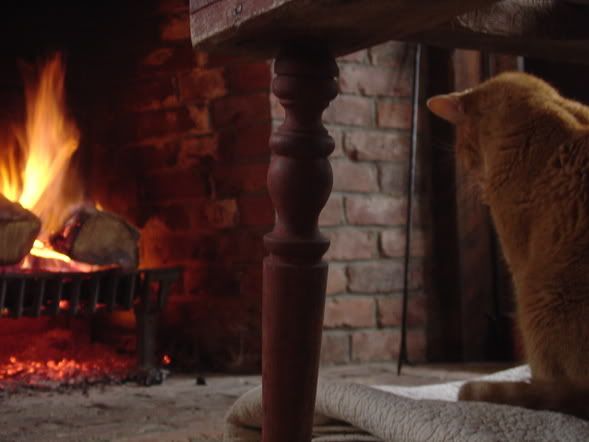 And here is one of my favorite gifts this year. An old clock that came from an old friend who is no longer with us. My mom had it fixed up, and it chimes on the hour. I love it.
Below the clock on the shelf is an antique bottle with my father's sunglasses hanging. My sister gave them to me last year at Christmas. I met my father 10 years ago, and he was very sick. He passed rather quickly, and his glasses were his trademark.
Even though Christmas has turned into a busy and stressful time of year for lots of us, I'm happy to say that there is still some old fashioned sentiment left...
...I think i'll take that with me to the Next Year.
Warmly,
annie ~ la chickadee dee dee