I look at my unsold items and think...
thank goodness!
Like Estella, who rests quietly in my spare bedroom...gazing upward at the small circle of stars i've painted around the chandelier...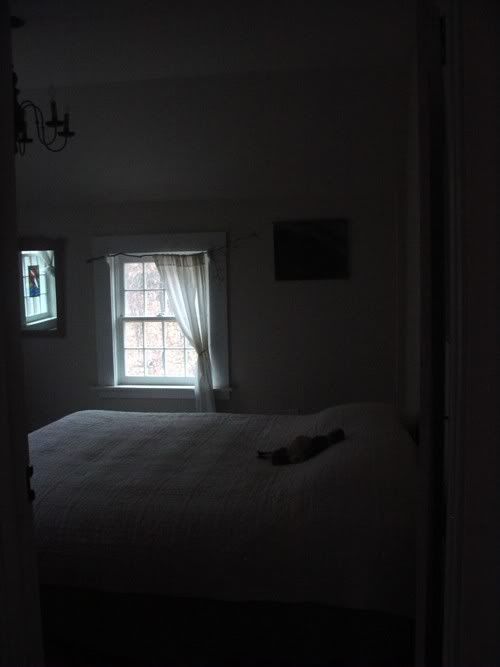 Or my Bun, who jumps joyfully over his rosehips again and again, enjoying the sun and fresh breeze from the window in my bath.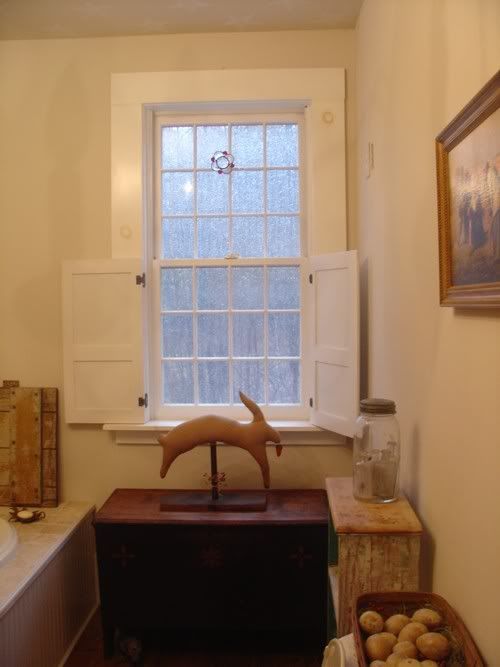 And my recent favorite, Izannah with her "fancy" frame. I've hung her in my special cubby, just before the entrance to my bedroom.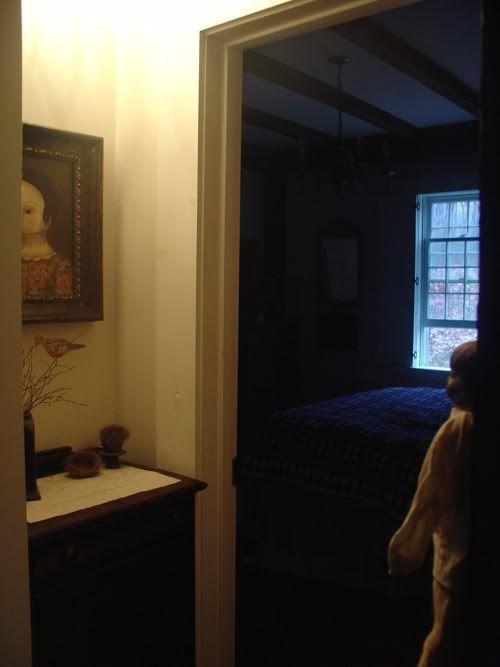 And Mr. Tom, who, still embarrassed by his white foot, hangs on the wall in my loft, next to the pocket window that leads to Estella.
I've got one of my woodland angels left, and i've decided to keep her. She sits in my overly-decorated bath, humming her mantra, taking in the kaleidoscope of colors from the rose window.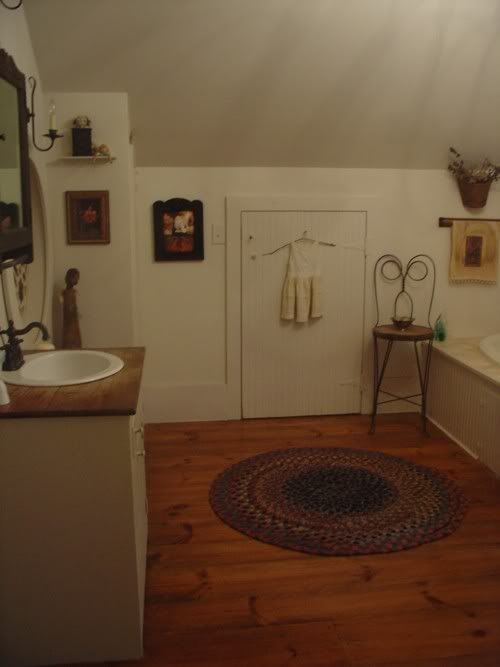 We just love our window, although I am anxious to paint the side facing the great room to match the wall...
Another of my bath...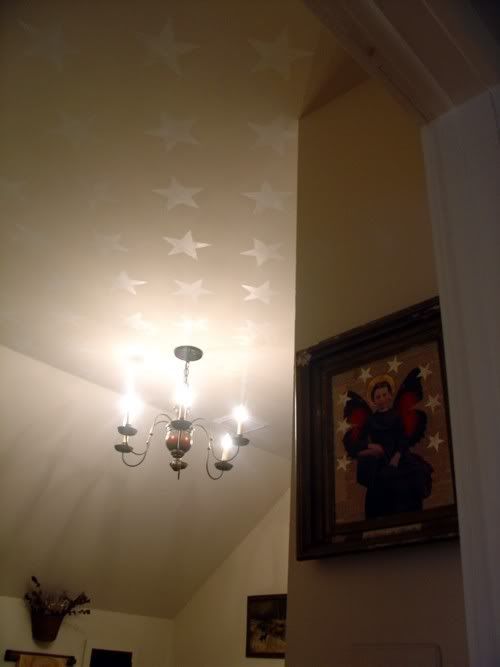 My Frank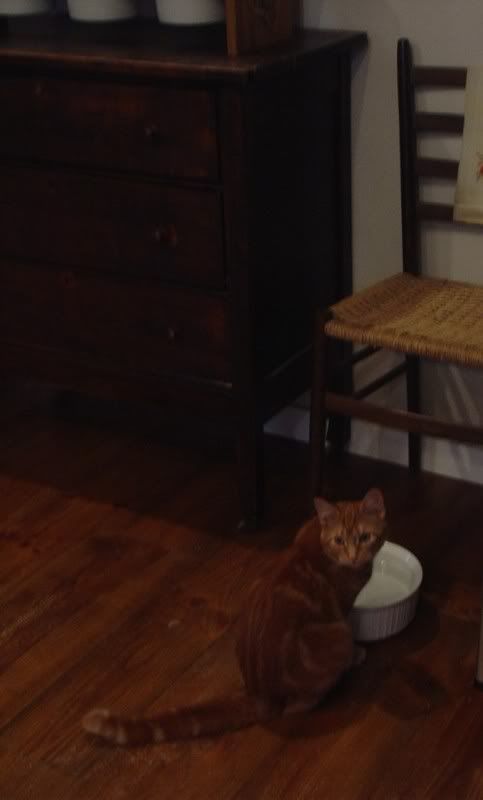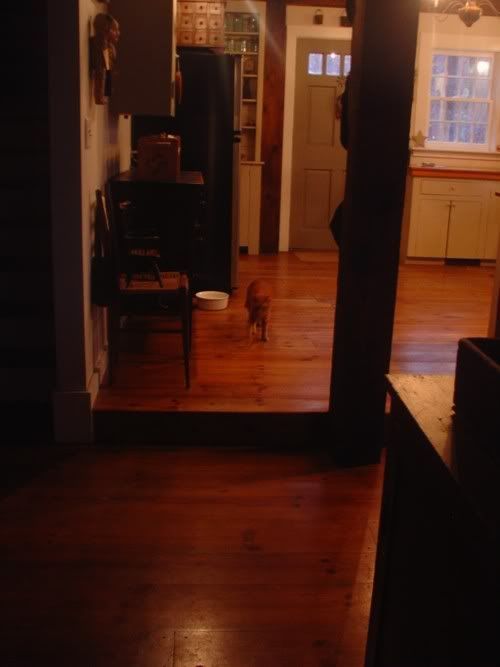 My new bear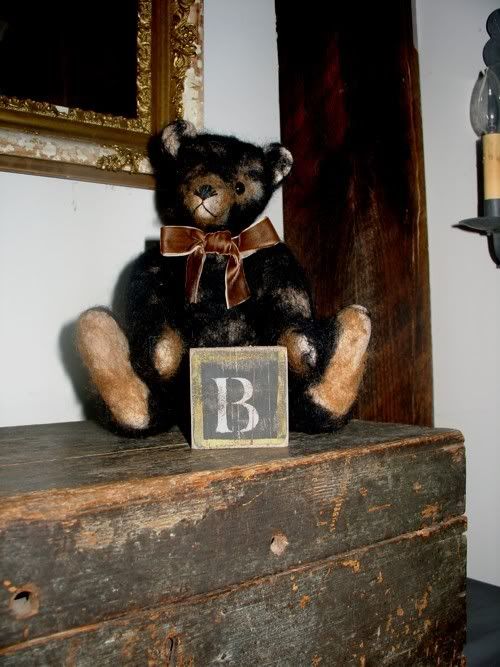 My stairs

My painted rugs (did them in a flash while the hubby wasn't home...Paint on the wood floor?????!!!!) Wish I had more!
My newly decorated mantel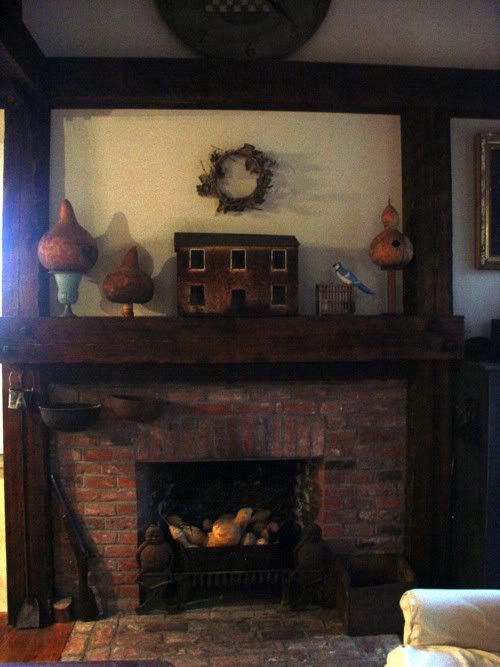 And when I think that I stood in this house when there weren't any walls...and the roof was open to the stars, and the rain just poured inside...and I think of the nights when I woke and I drove an entire hour just to see the moonlight fall upon "her" and dream of the day i'd live here...
It makes me feel blessed...
And doubly blessed to find such a wonderful, sunshine boy to embellish its every corner...