Well, I made it through a VERY busy time. Everyone in my family has been feeling a little neglected. I have spoiled them far too much, and when "mommie" is busy, and they don't get her 2 million percent, they miss it!
Today's list...groceries, clean, give extra love, order supplies, mail sold items, update my blog (for Jean), send in my pics and descripts to my first of the month gals on Simply Primitives, Humble Arts and TDIPT Mercantile...blah blah blah. Most importantly, give extra love.
So here are some photos of the Big Show. I met some wonderful gals who know me from the cyber world...what a treasure that was!! Thanks so much for comming!!!!! It made my whole week!~
Here we are before the bell rang the first day. I was not happy to see the other vendors had come back all showered up and dressed to impress. I might have looked like I was in my Jammies! lol My mom and my hubby tell me "you look artsy."
And here's my mom trying to flee the booth before I take pictures..ha ha! She was a savior for me at this show!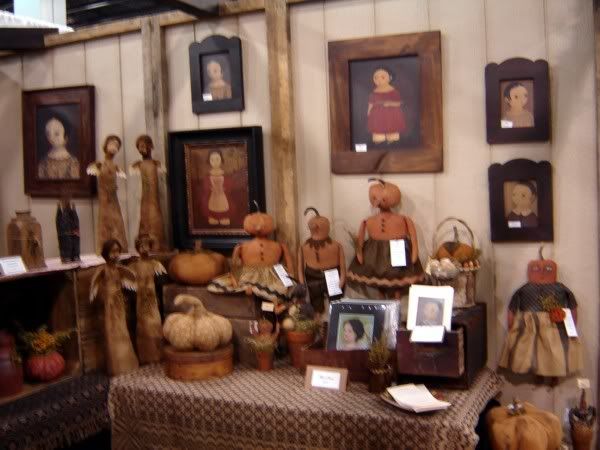 Almost had a cat fight over these houses...
And finally on Sunday, I had time to shower.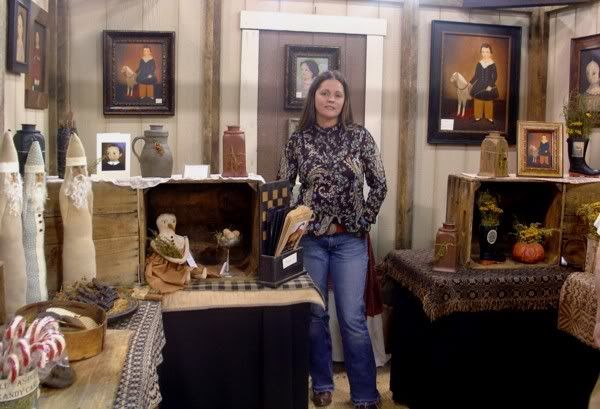 Here is my sweet Gleda, who is now living with the most sweet and charming couple. Thank you!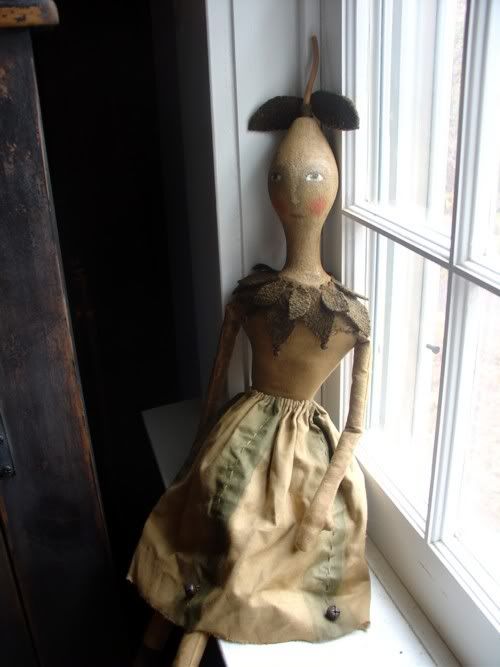 And Miss Ava Grace...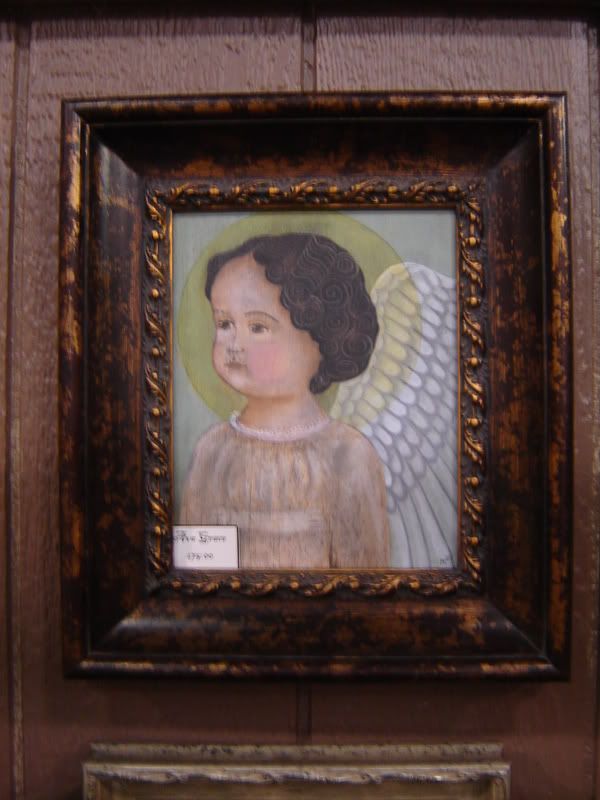 Have a happy day!
and don't forget to give extra love!
Hugs
Annie