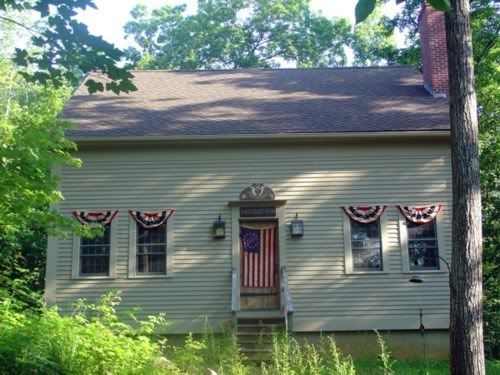 My family and I built this house for 4 years, following a design we drew up on paper. Sometimes, i'd get out of bed at night, living 30 miles away in a dangerous city, and drive out here just to see the moon beams falling down upon her. I dreamed of living here.
Yesterday, my DeeDee and me, tea stained some buntings and hung them up. She has no short term memory, and was footing the ladder for me. One time, when I felt as if I might fall, I looked down to see her casually dusting off the bottom two rungs. Ha ha ha...we had a nice day.
When I went back into the house, I realized the buntings made a pretty treatment from the inside too.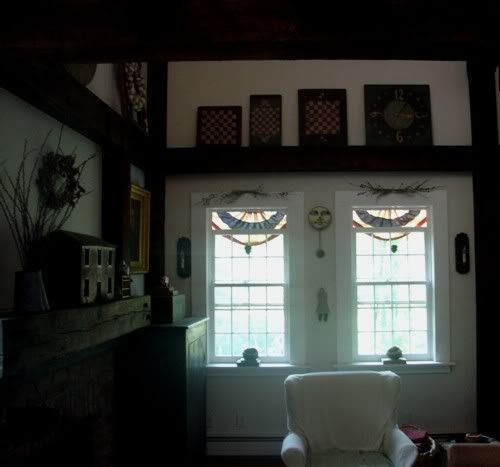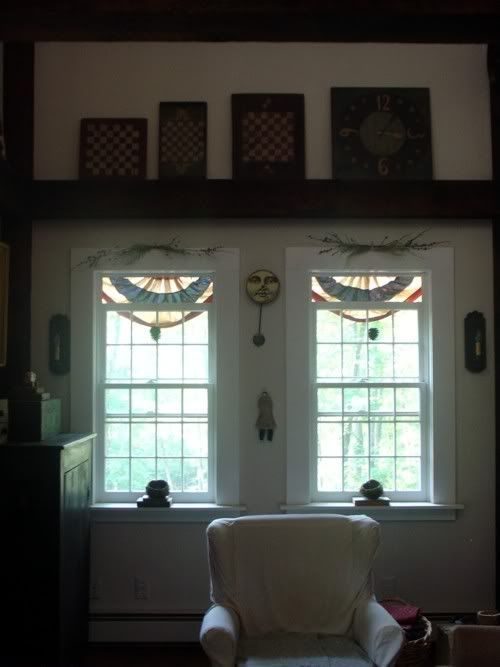 We were so proud of ourselves! And ignored my husband's pleas to NOT put holes in the house.
This morning, I took some more pictures around the house.
Here's one of my shelving unit in the loft. It houses an old oven that my grandfather bought me on the side of the road. Inside is where I keep my stereo.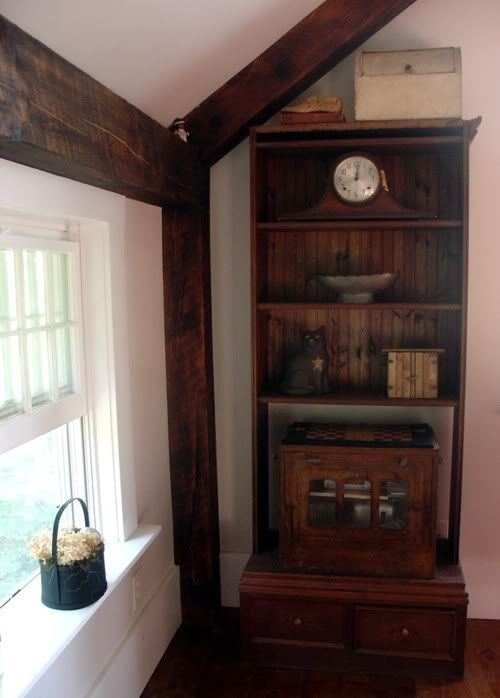 On top, is an old mantel clock from my Aunt Ida. She's gone now, and was my DeeDee's favorite sister.
But the prize is at the very top.
An old breadbox filled with love letters between my grandparents while he was away at war.